Nos engagements
Environnementaux, Sociaux et de Gouvernance (ESG)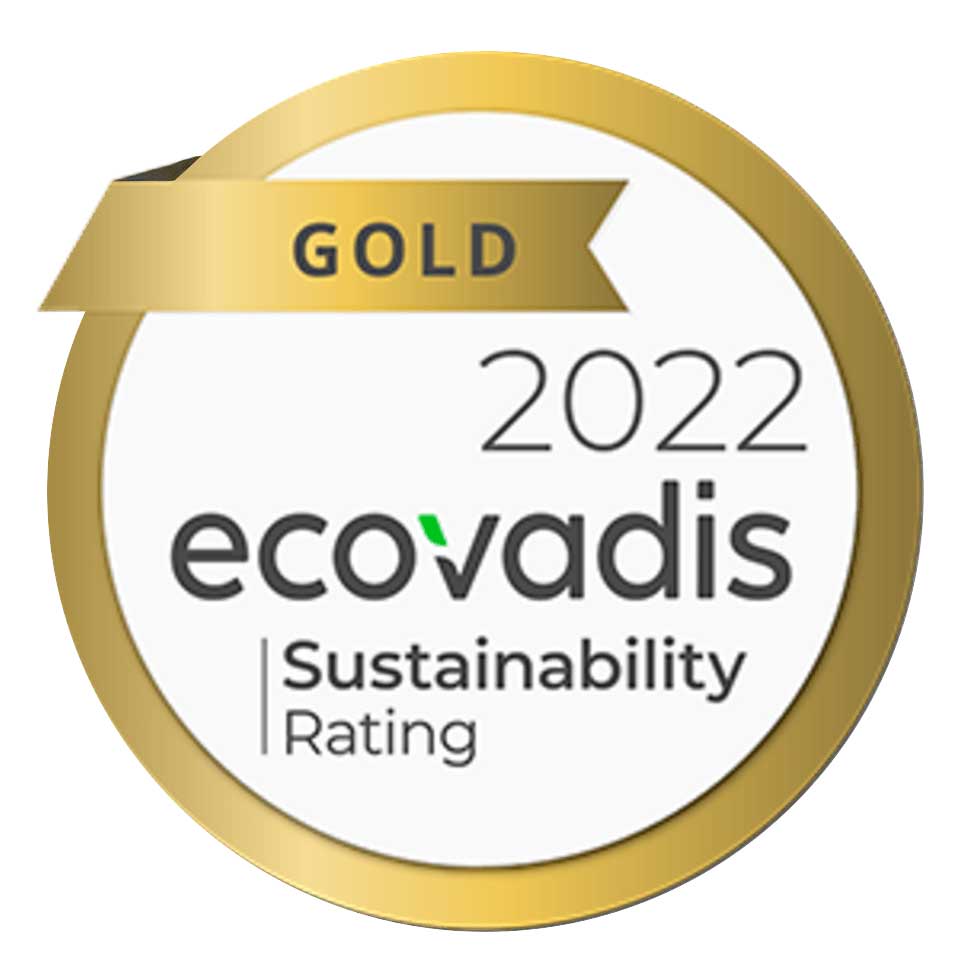 EcoVadis est le standard mondial pour les évaluations des activités des entreprises pouvant avoir un impact sur la société ou l'environnement.
EcoVadis vérifie et évalue nos actions sur l'année en matière d'Éthique, d'Achats Responsables, de Respect de l'Environnement et des Droits de l'Homme.
En 2022, SIEM SUPRANITE s'est vu attribuer la médaille "Gold". Seulement 5% des entreprises évaluées sur l'année obtiennent comme nous la médaille d'or.
Le groupe Flexitallic est leader dans la fabrication de solutions d'étanchéité innovantes et performantes pour les industries les plus sensibles comme le Nucléaire, le Raffinage, la Pétrochimie, la Chimie, les Papeteries et les autres industries manufacturières. Flexitallic a inventé le joint spiralé en 1912.
Au cours des 110 dernières années, le groupe Flexitallic a continuellement innové et amélioré ses solutions d'étanchéité afin de réduire les émissions fugitives sur un nombre toujours plus important d'applications dans le monde. La raison d'être du groupe Flexitallic est reprise dans sa première mission qui est "Making the world safer and cleaner through engineered sealing solutions".
Les produits innovants du groupe Flexitallic permettent à ses clients et utilisateurs finaux de remplir également leurs engagements de réduction d'émissions fugitives dans leurs usines. Ces clients et utilisateurs finaux contribuent aux objectifs mondiaux de préservation du climat et d'atteinte du "Zéro Carbone".
Le groupe Flexitallic a un impact sur les émissions fugitives à l'échelle mondiale non seulement au travers de ses dix sites de fabrication situés aux États-Unis, au Royaume-Uni, en France, au Canada, en Belgique, en Allemagne, en Italie, aux Émirats Arabes Unis, en Thaïlande et en Chine, mais aussi au travers des sites de productions de ses clients et utilisateurs finaux de par le monde.
Le groupe Flexitallic contribue significativement à la réduction des émissions fugitives mondiales, ce qui contribue à rendre le monde plus sûr, un environnement plus propre, maintenant et pour les générations futures.